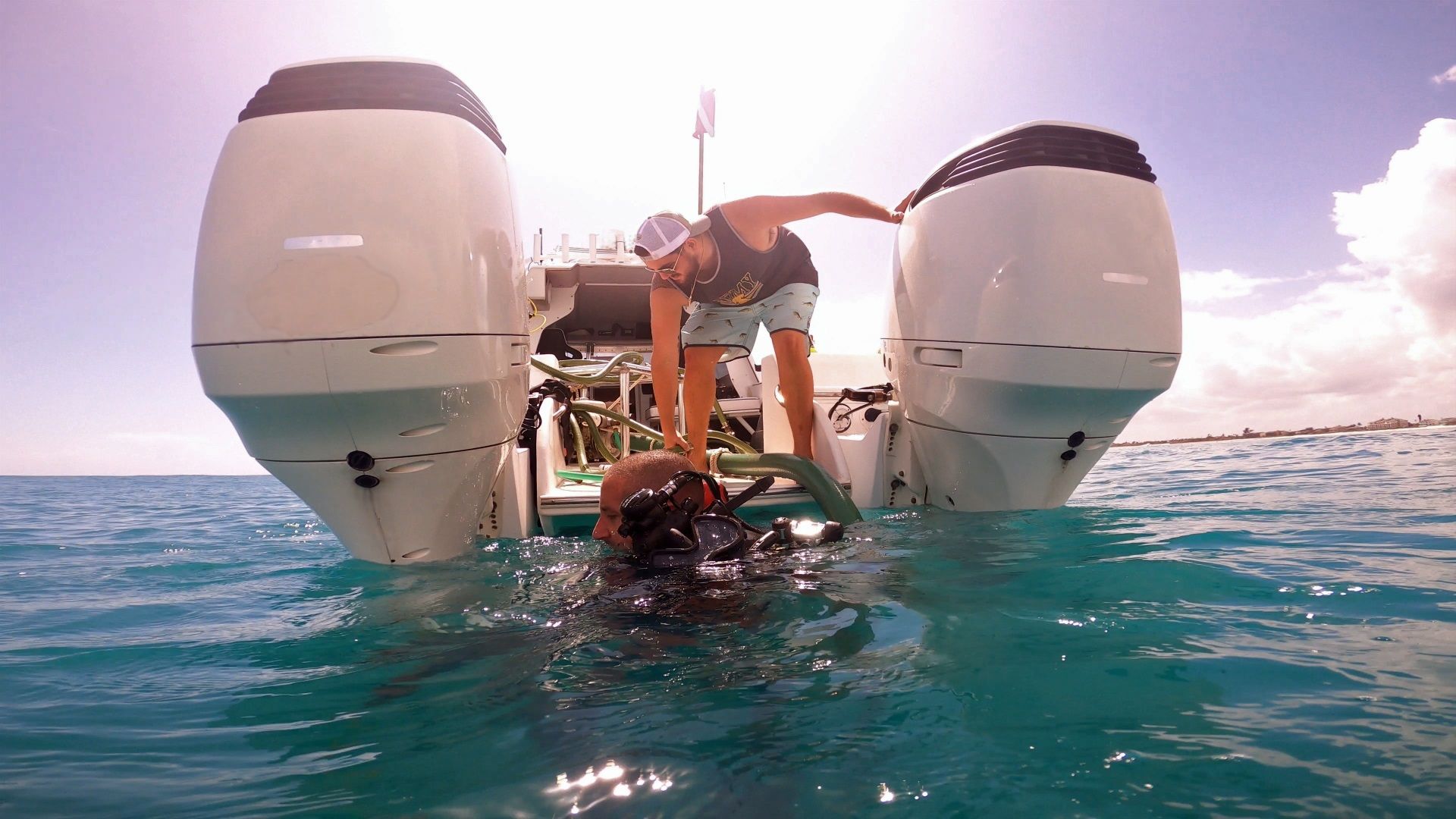 Both vessels were out again this week for the few days that the weather permitted. Taking advantage of the calm between the storms, the captains skillfully guided their vessels out to site in conditions that would have kept most at home. Sometimes the actual conditions betray what the weather channel or a beach camera show, and sometimes you just have to make a run for it as a storm front approaches. This week, we continued to use the SeaSearcher to scan in an area of interest as well as dive to investigate some previous target hits. Here you can see a diver holding what turned out to be a wooden pulley that was attached to a large piece of what we believe is a period ship railing. It even had rope fragments still attached to it! You can also see one of the many spikes we find. Some spikes are obvious like this one is while others have wood attached to them. They range in size from a few inches long to 3 feet or longer and are typically made of iron, but sometimes we find ones made of bronze. Spikes are left in place and marked to establish a scatter pattern.
While the Good Fortune crew scanned and surveyed, the Discovery crew was busy exploring a target hit at over 8' below the seabed. Imagine excavating a hole nearly 8' deep in total darkness to come back the next day to find it was occupied by a large grouper! This picture was taken as the diver descended to find he and his dive partner were not alone. In a rare moment of water clarity, the diver also took this picture of the wall of the hole near the bottom.
As a cold front system approached, we packed it in. We are anxious to get back out on-site and continue our mission. Nearly every day we are out there, we identify more sonar hits and find more period pieces. The dive season is just beginning.