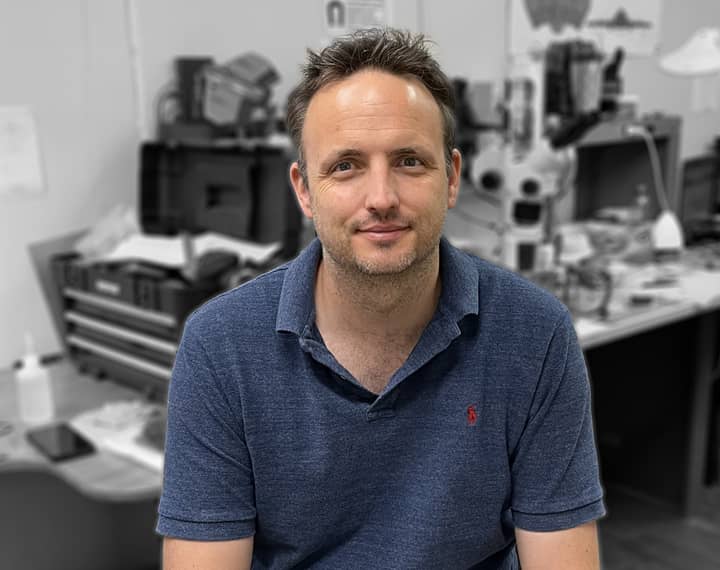 "Seafarer Exploration is extremely pleased to announce the addition of Maximilian Thyssen to our advisory board. Mr. Thyssen's vast experience working with tech-enabled companies, coupled with his love of the oceans and preserving what is beneath them, not only adds tremendous value to Seafarer but also aligns with the core of our professional archaeologically sensitive objectives. Mr. Thyssen's physical support and enthusiasm are a great asset to the company. We look forward to his involvement as we continue our advancement toward history-making achievement. Welcome to the team, Mr. Thyssen!"
– Kyle Kennedy, CEO
Seafarer: What is your background?
Maximilian Thyssen: I have been a full-time angel investor since 2007, focusing on tech-enabled start-ups. I usually get involved early on with a company by investing cash and time – usually pretty hands-on to define goals, strategy, and build operations.
With your specialized skills and talents, please tell us why you choose to work with Seafarer.
After seeing dozens of start-ups meet ongoing challenges until they make it, I know the issues of growing companies and what is needed to make them successful. I consider Seafarer, an emerging company in the tech sector. Since becoming tech-enabled with the development of the SeaSearcher, I feel Seafarer has dramatically increased its probably at making a huge impact.
Right now, I think this company is set up in a way that it can make history and its shareholders very happy. With the new tech, Seafarer is one of the most underrated companies that I have ever come across, and I have screened thousands of companies over the last 14 years. Seafarer makes progress every day; the ultimate result will be financially huge as well as historically significant.
What are your goals and ambitions with Seafarer?
The goal is to become a globally recognized tech company performing world-class underwater exploration, recovery, and conservation. In the last centuries, a lot of our history was lost in the oceans. It's time to bring back and conserve historically valuable items for future generations to enjoy. I am confident Seafarer will do its part to recover a big piece of lost history, becoming a multi-billion dollar company with a tremendous amount of gold/silver on its balance sheet.
Where do you see Seafarer in five years?
As a leading tech company focused on underwater exploration, recovery, and conservation with billions of dollars worth of gold/silver on its balance sheet and its findings in museums worldwide for all to see, retelling the history of the Americas and beyond.
Follow Maximilian Thyssen