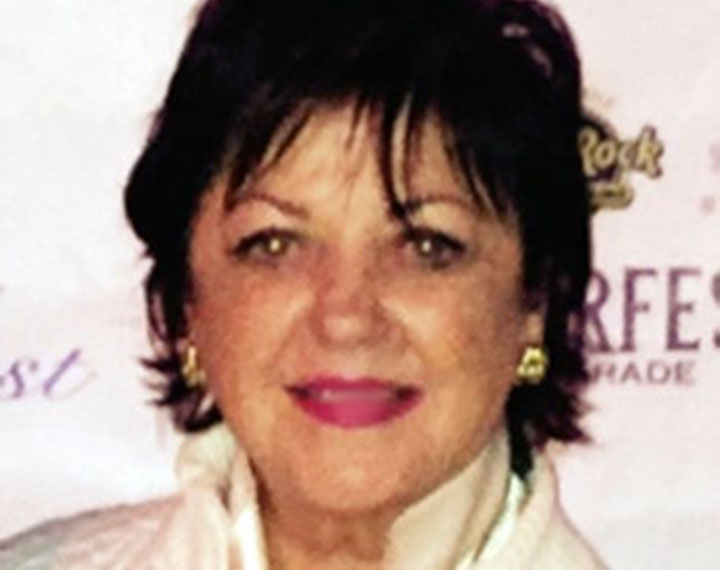 "Seafarer is excited to announce the addition of Roz Gatewood to its Advisory Board. Mrs. Gatewood brings valuable experience with a network of connections in business development, marketing, publishing and other industry oriented skills. We look forward to utilizing her talents for the benefit of Seafarer shareholders and for the future of the company."
– Kyle Kennedy, CEO
Seafarer: What is your background?
Roz Gatewood: My professional background is quite diverse; it spans decades as a Senior Executive in publishing, and marketing for Gannett Newspapers, Newspaper Association of America to business development for a wide range of technologies and projects. Other endeavors range from a large-scale Eco-sustainable development to President of a Shopping Center Marketing firm, as well as publishing Florida travel and tourism magazines.
My life experience includes living in Spain, Central America, and Brazil for over 13 years and traveling extensively to many parts of the globe.
I have or am serving as advisor/Board of Director member for Ag tech, digital health, renewable energy, the blockchain, IOT & augmented reality tech, large-scale international sustainable infrastructure projects, transformational desalination technology, biotechnology, Global Center for Preparedness & Resiliency, clean water advocacy, and several children focused non-profits.
With your specialized skills and talents, you chose to work with Seafarer when you can work anywhere in the world.
First, for me, the Seafarer Exploration Corp's mission to bring environmental stewardship, technology, responsible exploration, education, and a respectful approach to recovering, and conserving of historical artifacts for our future generations coincides with my business and personal experiences and goals.
Second, my personal experience of living and traveling abroad that included experiencing the marvels of King Tut's tomb, the Luxor Temple, the prehistoric caves of Altamira in Spain, archaeology digs in Turkey, Greece, Guatemala, Bolivia, Peru, the Pergamon Museum with its Greek and Roman artifacts and other historic sites. These experiences have given me a sincere appreciation of these historical artifacts and the importance of their preservation for our present and future civilization.
Thirdly, I feel my diverse professional experience including my role as VP of Business Development for a 64 sq. Mile Eco Sustainable City that was recognized by the Clinton Climate Initiative as one of the 16 Climate Positive Developments in the world; I can bring a wide range of skills and connections to assist Seafarer Exploration Corp's core mission. Seafarer is dedicated not just to raise the bar – but to be the BAR in Exploration, Recovery, and Conservation of historic shipwrecks.
Unfortunately, often the current modus operandi of many just simple treasure companies, aka., Treasure Hunter's are mercenary, and even criminal; they have plundered and looted many of the artifacts from historic shipwrecks. Due to these questionable actions, there have been decades of mistrust by state and International governments regarding cooperating with these firms. I choose Seafarer because they are radically different. The BAR will be Seafarer!
To me, Seafarer Exploration Corp embodies the integration of integrity, responsible stewardship of our historical artifacts, the environment, preservation of our history, and dedication to education in concert with new technologies for a blend of the past, present, and the future.
My heart is to serve and make a difference for our society, future generations and to demonstrate good stewardship and believe that my personal and business expertise aligns with Seafarer's mission and goals.
What are your goals and ambitions with Seafarer?
I love challenges – Seafarer Exploration Corp has gone through the gauntlet of trials and difficulties for several years, but Seafarer has won major legal decisions that have placed them legally ready to move forward to recover the vast number of valuable shipwrecks off the coast of Florida. My goal is to assist Seafarer Exploration Corp to systematically to build a strong foundation, first here in Florida and then move to other International opportunities.
Also, I love connecting the "dots" …… and am pretty damn good at that; Seafarer Exploration Corp is the "dot" to connect to for the next generation for the exploration, recovery and the conservation of our Historic Shipwrecks.